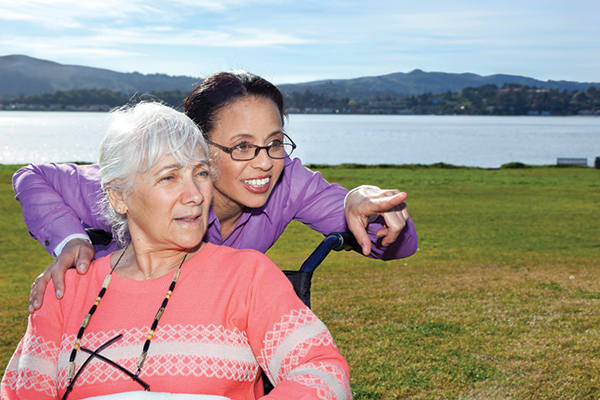 There's a reason we call our team at New Dimensions "hidden heroes." Because of HIPAA privacy law, you will not see New Dimensions banners on the sides of vehicles, Nor will you see a huge office complex. Because the important work we do is in the community -- in clients' homes. But trust us: to our clients, we provide a crucial service that borders on heroism. We are the smiling face that helps people heal, function and thrive. We are paid more than a paycheck. We are paid in appreciation.
Did you know home health aide is one of the fastest growing jobs in America? In fact, seven of the top 20 fastest growing jobs in the U.S. are in the home health care field, according to the Bureau of Labor Statistics.
If you're an RN/LPN, physical therapist or occupational therapist, you probably already know this. But did you know you can get started on an exciting career in home care with no experience, just by starting as a home health aide or personal care attendant. Training is provided, and you'll be working under the supervision of an RN, learning the ropes of how to care for clients. You'll also be working one-on-one, so you'll be able to focus your learning on a single client.
Private duty nursing, also known as home care nursing, offers nurses the challenge of working in Intensive Care Unit level of care while concentrating on a single client's needs. It's a great way to hone your skills as a nurse.
New Dimensions is a family company, and cares about work/life balance. We will work a schedule around your needs. Our world-class scheduling department is there to help you if you want to craft a long-term schedule around the needs of your kids, or just pick up an occasional shift to make a little extra money.
Download  application here or fill out the online application Here
Please also fill out the Photo/Fingerprint Background Study  Personal and Demographic Information Here